Full-Service &nbspDigital &nbspMarketing
We provide the tools you need to scale profitably.
From a website, to marketing strategy, to deploying ads, to measuring the success.
We do everything (except open the front door to let in your new customers).
Every potential client receives a free consultation with a business advisor. On this call we better understand your business & marketing needs to determine if we will be a good fit.
We are selective on who we partner with. We look for businesses with prime growth characteristics.
If we appear to be a good fit we will schedule a second (exploratory) call at your earliest convenience.
We will dive deep into understanding your business model, competitors, core-service, LTV (lifetime value) of your customers, lead to core-service conversion rate, best marketing channels, past marketing strategies, revenue targets, and ultimate goal in working with us.
By understanding your LTV & conversion rates of leads, we are able to work backwards and figure out the cost per lead we need to hit to help you generate a significant ROI (return on investment).
Duzer Group will do an in-depth competitor & strategic analysis to determine the best strategy to help reach your goals.
Our goal is to develop long-term partnerships. Many of our clients have been with us for 5+ years (since we started).
If our strategic analysis shows you can get at least a 100% return on your investment we will prepare you a quote to implement the strategies and help your company begin to scale profitably!
Track. Analyze. Optimize. Repeat.
Everything we do is tracked via our proprietary tracking system so you can see at a glance what channels (Google Ads, Facebook, Email, YouTube, SEO, Display, Tik Tok, etc.) and campaigns (Facebook Messenger Ads, Google Ad Groups, Google Keywords, etc.) are performing the best.
No guesswork in if your dollars are growing. Same strategies our owner uses to grow his 5 multi-million dollar medical clinics.
"I hate hearing about all these marketing agencies that report how many impressions your ad got, cost per click, or even cost per lead! Who cares. What matters is your cost per desired outcome and ensuring that cost will give you at least a 100% return on your investment after all your expenses!"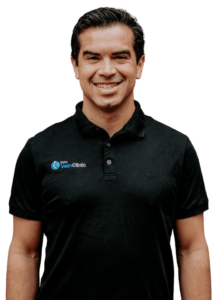 Todd Van Duzer | Owner
Get Free Access to our "Top 4 Data Points to Scale Your Business" Tool & Training.
Use this tool to 10x the value of your business, reduce your expense by 50% or more, and increase your lead flow by up to 300%.
Basic
Develop a Consistent Marketing Channel
Full Service
Profitably Scale Your Business
Sales Consulting
Improve Sales Conversions
System Optimization
Hands-Free Business Automation
All of our marketing packages are custom fit for your needs and budget. The above services will be recommended based on the size of your company, growth targets, and overall needs. 
Our goal for all of our clients is to help them increase their profitability and take the company from an owner-managed to a manager-managed business to ensure it becomes an asset you can sell! 
Our founder, Todd VanDuzer, left on a 3 month honeymoon while his 3 companies had a record months & quarter. Gain the freedom you deserve and start working above your business not "in it."  
Schedule a call with Duzer Group.